!! Sale please click !!
HERE
Shetland Wool Week Free Pattern 2020 / 2021
 Desinged by Wilma Malcolmson
 Please click the left photo. You can get the instruction.

 Wilma is a wonderful designer living Shetland and have desinged the uniform of people working in the Shetland Museum.

 Hope knitting helps you In these uncertain times.
Yarns
* Shetland yarns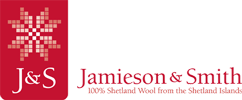 Spindrift lace weight
2ply Jumper weight

* Alpaca yarn - UK Alpaca   *ROWAN       *Rooster
   


* Guernsey yarn - 5ply     * Irish yarn         *King Cole -4ply 
* socks yarn
Prym needles

Prym Knitting Thimble
plastic, 4 yarn guides